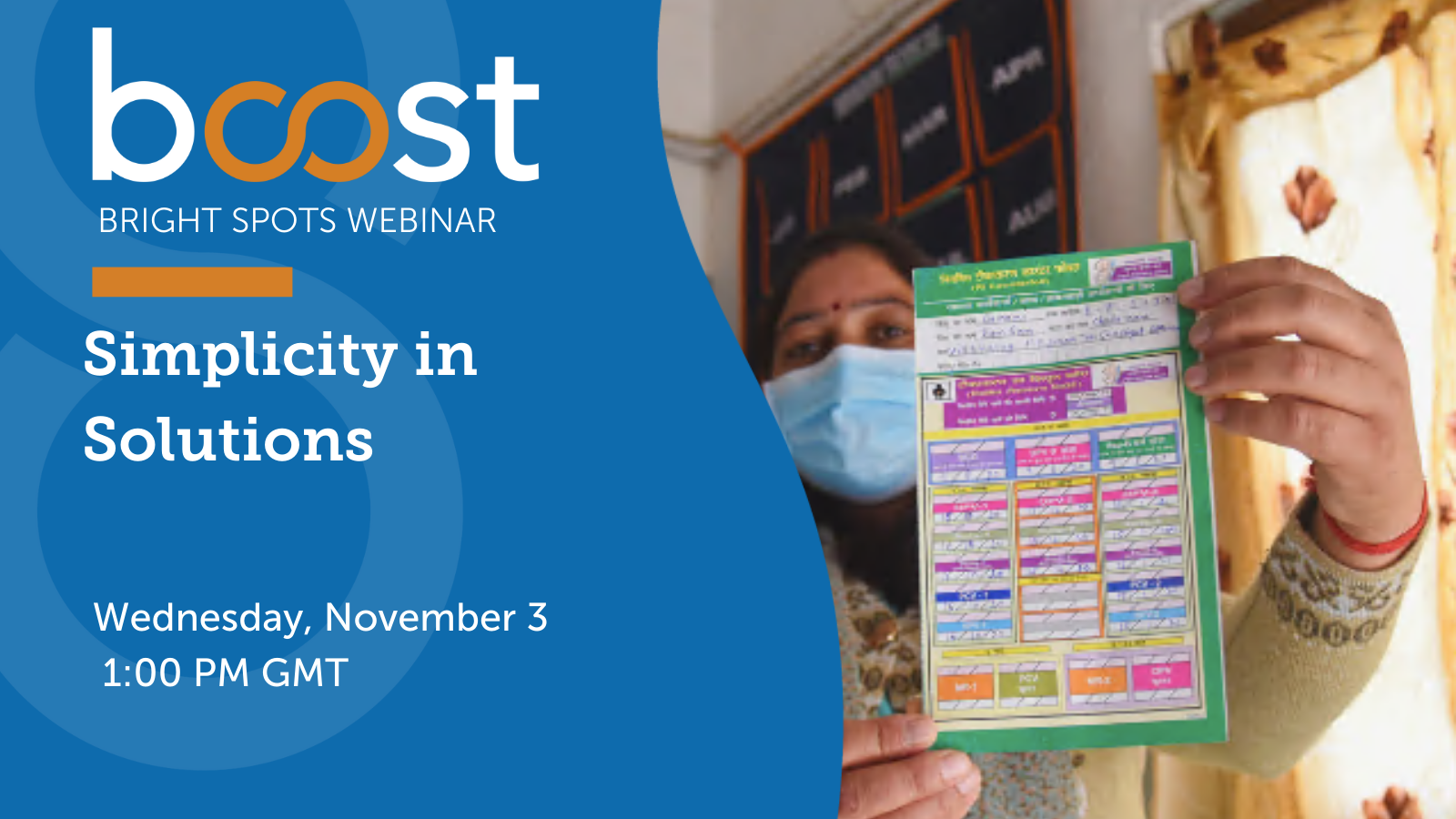 Join the Boost Community for an upcoming Bright Spots live engagement on Wednesday, November 3 at 1:00 PM GMT, featuring Ajai Kumar, Team Lead for Strategic Communications with the Immunization Technical Support Unit in New Delhi, India, and Sandeepa Kumari, an Auxillary Nurse Midwife (ANM) in the Mandi District Health Sub-Center. Ajai and Sandeepa will share how they implemented, alongside their team, a simple tracking bag to greatly improve the management and planning for immunization visits throughout Mandi district of Himachal Pradesh state in India.

During the session, audience members will have an opportunity to ask questions and share their experiences with peers.

Before this session, be sure to read their full story - now available on the Bright Spots website (https://brightspots.boostcommunity.org).

Join us to learn more about how this simple tool played a vital role in improving vaccine coverage across a geography with limited connectivity and accessibility.