On November 6, 2020, HLN released a new version (v1.24.2) of the Immunization Calculation Engine (ICE). ICE is a state-of-the-art open source software system that provides clinical decision support for immunizations for use in Immunization Information Systems (IIS), Electronic Health Record (EHR) and Personal Health Record (PHR) Systems.
This version includes important updates including: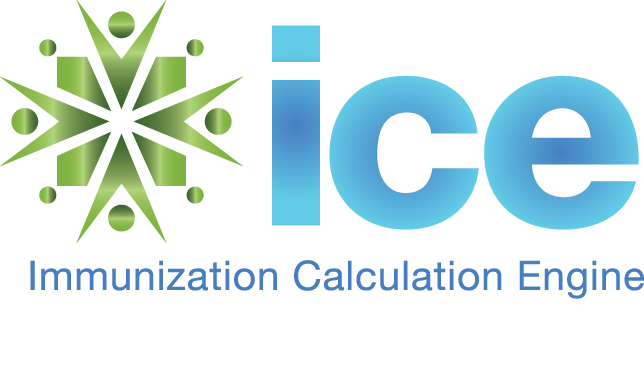 Logic updates to DTP, Varicella, Hib and MMR. Please see the Release Notes for more details.
Security updates and upgrade to the latest version of Drools.
Support by default for supplemental descriptive text related to evaluation of shots or recommendations in some vaccine series.
The full software release is available for download at https://cdsframework.atlassian.net/wiki/spaces/ICE/pages/18972704/Downloads
HLN is working on modifications to ICE to support COVID-19 vaccines just as soon as details are released by CDC.
---
The Immunization Calculation Engine, or ICE, is a fully configurable vaccine forecasting/decision support web service tool. Making patient-specific vaccine decisions based on US Government American Council on Immunization Practices (ACIP) clinical recommendations is a very complex task. It requires translating ACIP recommendations - the detailed rules that examine a patient's immunization history and determine if all vaccinations are valid, and what vaccinations might be missing - into computable language for clinical decision support. ICE evaluates a patient's immunization history and generates the appropriate immunization recommendations for the patient. These recommendations are communicated to the
clinician at the point of care, as well as the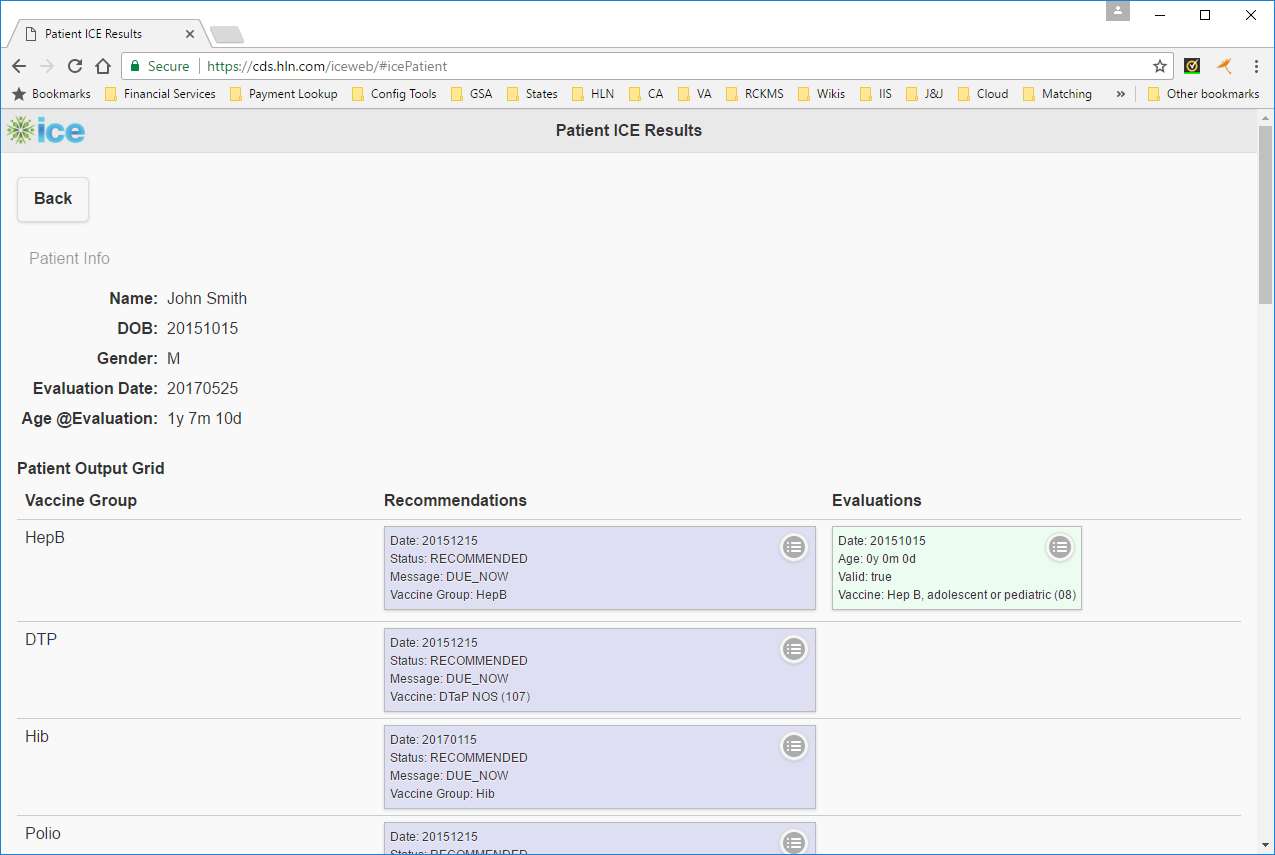 patient, health department or other users.
In developing ICE, HLN worked with the New York City Citywide Immunization Registry (CIR), the Alabama Department of Public Health, and the OpenCDS collaboration which is led by researchers at the University of Utah, Department of Biomedical Informatics. ICE is now in use or being configured for use by several governmental Immunization Information Systems (including in the states of Michigan, New Jersey, Rhode Island, and Vermont, as well as New York City), electronic health record (EHR) systems (including eClinicalWorks, some Centricity sites, and the Indian Health Service's RPMS), the AZOVA Digital Health Marketplace, and the CareDox personal health record. Other EHRs, personal health record (PHR) systems, and Health Information Exchanges (HIEs) can be easily adapted to incorporate ICE logic and clinical decision support into their systems as well.
Please feel free to e-mail [email protected] if you have any questions.

More information on HLN Consulting and its open source products can be found at https://www.hln.com.

Contact
Noam H. Arzt, Ph.D.
President, HLN Consulting, LLC
858-538-2220