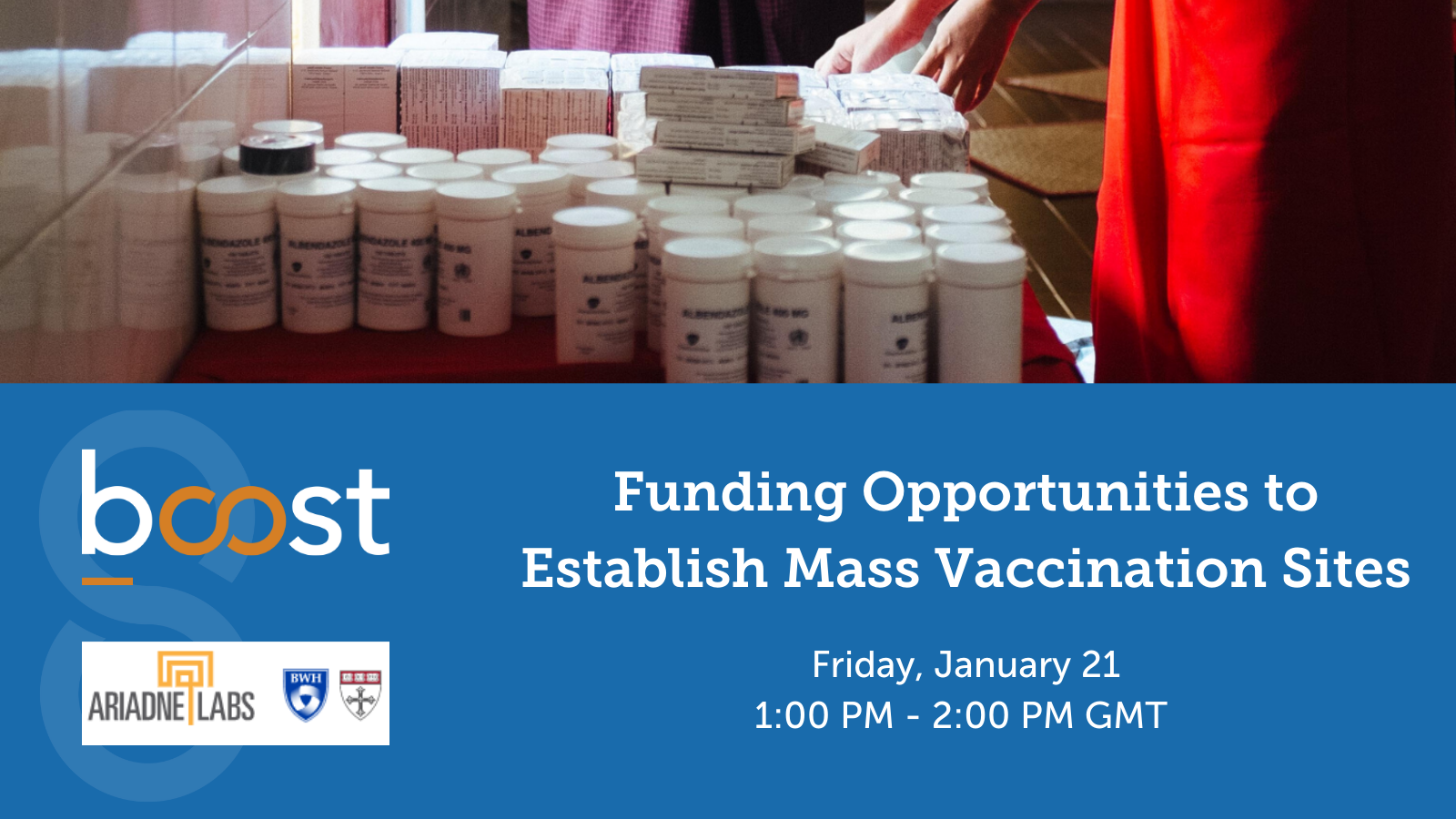 As part of the Global Mass Vaccination Site Collaborative, the Boost Community, in partnership with Ariadne Labs, is excited to present a conversation focused on the importance of mass vaccination sites and funding opportunities for COVID-19 vaccine rollout.
We invite you to join us for this session on Friday, January 21 at 1:00 PM GMT // 4:00 PM EAT.
The event will feature representatives from WHO, Dr. Simbarashe Mabaya from GAVI and Dr. Imran Mirza, a Health Specialist at UNICEF, providing guidance on COVID-19 mass vaccination operations and information on funding opportunities and mechanisms for establishing mass vaccination sites through GAVI's COVID-19 Delivery Support (CDS) applications.
Register today: https://bit.ly/33em0SD