TechNet-21 - Forum
This forum provides a place for members to ask questions, share experiences, coordinate activities, and discuss recent developments in immunization.
Discussions tagged Cloud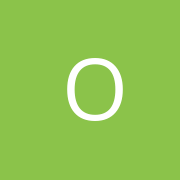 Last updated was 4 years ago
by Morris Gargar, Consultant; Elly Tumwine, UNICEF; and Ryan McWhorter, Logistimo The Government of the Republic of South Sudan is working with the United Nations Children's Fund (UNICEF) and project Optimize to test a cloud-based logistics management information system (LMIS) that uses mobile phones to manage vaccine stock. The new system, named Logistimo, was deployed in May 2012 and is now being used in the central store, the ten state stores, and all six counties of Central Equatoria State. So far, the response from Expanded Programme on Immunization (EPI) staff to the new tool has been positive. "The procedure is very simple and it helps to accelerate our work, with timely response from national level," says Teresa Adams Deng (EPI Manager, Jonglei State). In recent years, the EPI in South Sudan has made substantial progress in increasing vaccine coverage rates. However, a serious barrier to further progress is the lack of reliable information on stock levels and consumption rates at all levels of the supply chain below the national level. Without this information, stockouts frequently occur because health centers are not resupplied in time. The Logistimo demonstration project in South Sudan aims to evaluate the benefits to immunization programs of more reliable and up-to-date information on stock levels and consumption rates, as well as the feasibility of implementing a mobile-phone based LMIS in remote locations. As part of the demonstration, county stock managers have been provided with mobile phones they can use to register stock transactions and submit orders for additional stock. National or state managers can then use this information to track stock and demand in real-time and analyze consumption patterns. There are several potential benefits to this approach. Being cloud based, the new system does not require investment in computer servers and other information technology infrastructure. This removes logistical barriers to implementation such as purchasing cost and equipment maintenance. Instead, the Logistimo LMIS is hosted on a remote server that can be accessed by a web browser or a mobile phone using general packet radio service (GPRS) or short message service (SMS) technology. Because of this, the system can be quickly scaled up to support additional users, new facilities, or increased stock with minimal additional work or equipment. The Logistimo mobile phone application (LogiMobile) can be used on widely available, low-cost mobile phones, while the application itself requires only two hours of training for the operator to become proficient. Navigating a simple set of menus, county stock ­managers can record vaccine stock levels using only their mobile phone keypad. They can enter how much stock they have at that moment, how much they have issued to patients or to other clinics, or how much has been damaged or expired. The stock update is then sent from the mobile phone to the Logistimo LMIS using a GPRS connection or by SMS text message if GPRS is unavailable. Although it requires a network connection for the operator to register an update, LogiMobile can also work in offline mode by storing updates and sending them as soon as a connection becomes available. It is just as easy for county stock managers to order vaccines. Requests for vaccines are immediately recorded in the Logistimo LMIS for national or state managers to review and approve. To help ensure the request is dealt with promptly, Logistimo can also be configured to automatically send an SMS message to the manager to provide notification of pending orders. When an order is received, state managers can validate and ship those orders using LogiMobile or the browser-based component of Logistimo, named LogiWeb. The system can then notify the county stock manager by sending an SMS text message with details of the manager's response (for example, "Your order has been processed and will be delivered on 12/12/2012"). When the shipment arrives, the county stock manager can then record the arrival on the mobile phone. Each stage of the process is recorded in the Logistimo system. As well as being used to record stock levels and the progress of orders, the Logistimo LMIS can also be used to guard against stockouts. Should stock levels fall below a minimum level without the county stock manager ordering a new shipment, the Logistimo system can be configured to automatically warn county stock managers of low stock levels. For example, it can send an SMS message to the user with a warning that new stock needs to be ordered. LogiWeb contains all the functionality of LogiMobile, but can also be used to report on stock availability and consumption in real-time across the country. Users can manage their orders, track inventory problems throughout the country, and report on consumption trends to aid in forecasting and procurement. A cloud-based LMIS that uses mobile phones to register stock transactions and submit orders for additional stock has the potential to simplify stock-ordering, saving time currently spent by stock managers preparing and sending paper orders. It also has the potential to make stock data more accessible, enabling state managers to make ordering or dispatch decisions according to reliable and easy-to-understand data in real-time. During the last two months, more than 400 transactions have been entered using the Logistimo system and the project will soon begin collecting data on stockouts, wastage, and service levels across the country. Project Optimize will publish a progress report on the project in early 2013. For more information, please contact Jan Grevendonk (jgrevendonk@path.org). To show the Logistimo LMIS at work in South Sudan, Op.ti.mize has created a photo set on Flickr. View the slideshow here. We encourage your questions or comments. Please click reply at the bottom of the page.