TechNet-21 - Forum
This forum provides a place for members to ask questions, share experiences, coordinate activities, and discuss recent developments in immunization.
Discussions tagged Reconstitution
Last updated was 3 years ago
The WHO has just released a new 'Guidance Note' on vaccine diluents. It is designed to provide guidance on the proper handling of vaccine diluents and their use in reconstitution. The purpose is to enable vaccinators, logisticians and programme managers to understand how diluents should be used with vaccines and the proper conditions for their appropriate storage and stock management. http://www.who.int/immunization/documents/who_ivb_15.08 The Guidance Note takes into account the different req...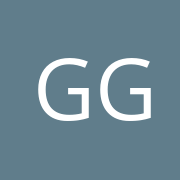 Last updated was 3 years ago
Hello everyone, My colleagues and I have been developing VaCRO: Vaccine Clinic Reconstitution Optimizer. VaCRO is an Excel based tool that helps clinicians minimize open vial waste while maximizing immunization coverage by using the mathematical models to determine cut-off times for which it is optimal to stop reconstituting vials so vaccines can be preserved for future demand within the current cycle. This approach allows vaccine clinics to improve their immunization coverage without incurring...