TechNet-21 - Forum
This forum provides a place for members to ask questions, share experiences, coordinate activities, and discuss recent developments in immunization.
Discussions tagged Water-pack freezer

Last updated was 4 months ago
Hello, I am brand new to TechNet-21 so this will be my first posting.  I am trying to find an SDD (Solar Direct Drive) freezer which will maintain -10C and below. The product I need to store in Nigeria is surfactant (injected into the lungs of premature babies with collapsed lungs to give them life) which must be kept at that cold temperature to maintain a shelf life of 3 years. The electricity supply throughout the country in Nigeria is erratic and undependable, thus I would ...

Last updated was 4 years ago
Recently, I have seen a number of relatively large RFQ's for direct drive refrigerators. These refrigerators do not have an ice pack freezer. From past feed back from our customers and WHO we have heard that ice packs are necessary to distribute vaccines to more remote areas. We are concerned that these remote clinics may not be getting a refrigerator, which fits all their needs. We would like to get feed back on this point....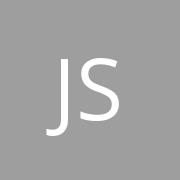 Last updated was 4 years ago
Does somebody know where I can find the latest recommendations of the WHO, to use chilled water packs or conditioned ice packs for vaccine transport and distribution. I heard recommendations changed (chilled > conditioned) but I can not find the source. I even heard it should be posted on this website, but I do not seem to find it. Thanks a lot, Jocelijn stokx...