Project Optimize was a unique five-year collaboration between the World Health Organization (WHO) and PATH to identify ways in which supply chains can be optimized to meet the demands of an increasingly large and costly portfolio of vaccines. The overarching goal was to generate momentum to move the immunization world closer to an ideal vaccine supply chain that supports stronger, more adaptable, and more efficient logistics systems, extending the reach of lifesaving health technologies to people around the world.
This page contains links to important project Optimize publications in the following categories.
All Optimize publications are available on both the PATH Optimize or WHO Optimize websites. For each publication listed below, links to both websites are provided.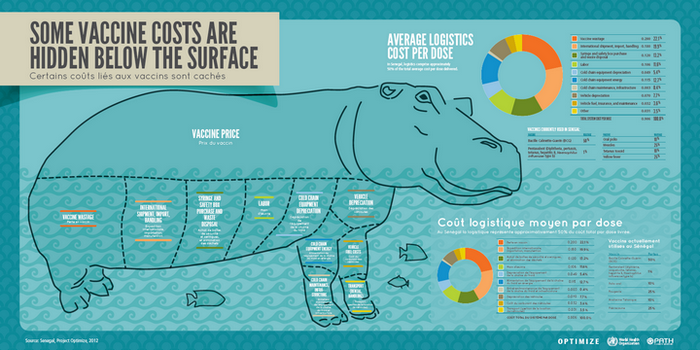 Banner used in the Project Optimize Travelling Exhibit. Photo: WHO/PATH.
Information systems
Vaccine presentation
Cold chain technologies
Temperature monitoring
Controlled temperature chain
Supply system design and policies
2020 vision for vaccine supply and logistics systems
Country reports
Optimize collaborated with national immunization programs in six countries to demonstrate innovative solutions to supply chain challenges. Detailed information on these demonstration projects can be found in the country-specific Optimize reports listed below.
Newsletters
The Op-ti-mize newsletter was a quarterly publication that highlighted advances and innovations in health care logistics, technologies, and policy - with a focus on immunization. An archive of every edition can be found on the PATH and WHO Optimize websites.