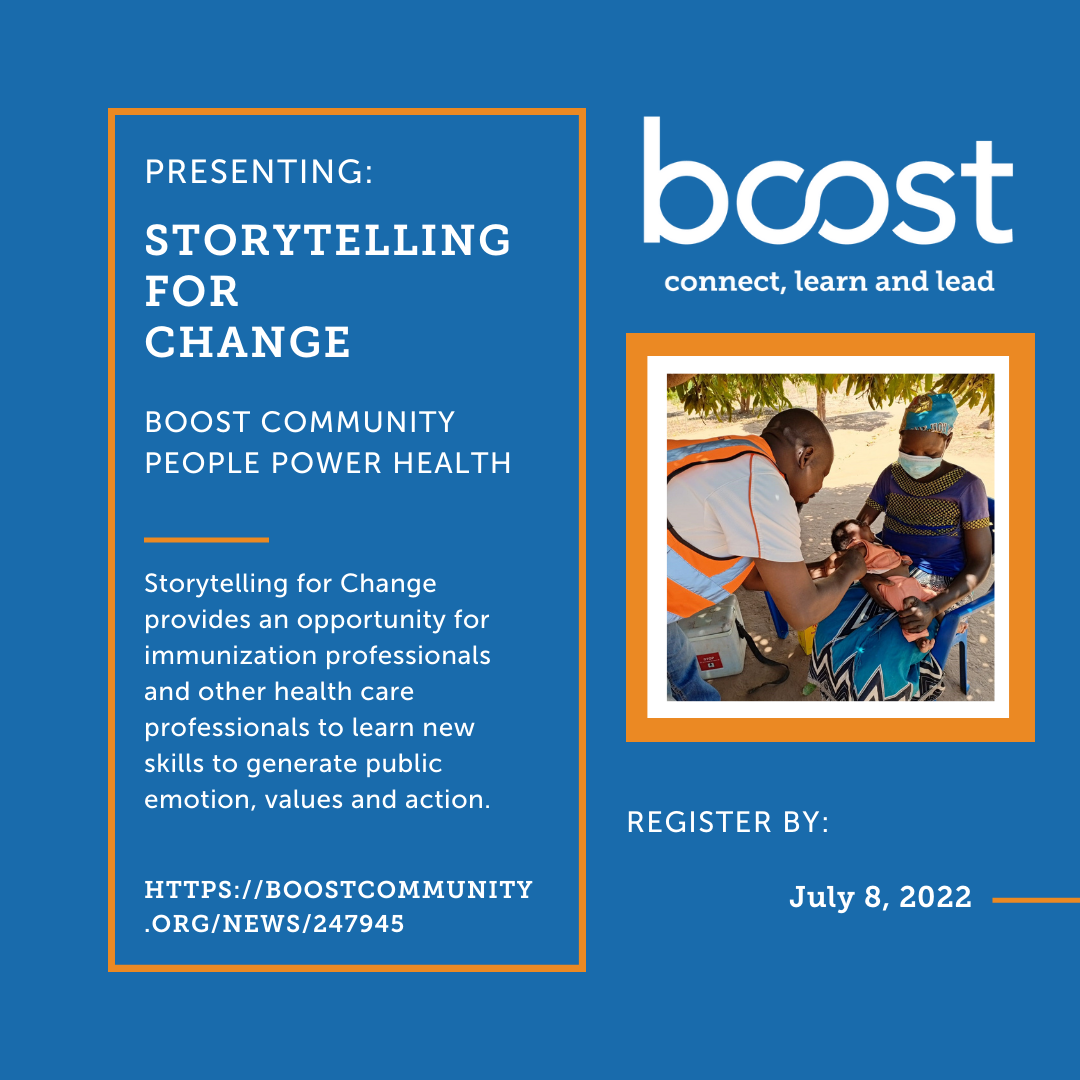 Apply today to participate in Storytelling for Change, a FREE 5-week self-paced online course!
?‍⚕️WHO: #Immunization or health care professionals
?WHAT: An opportunity to learn new skills to generate public emotion, values and action.
? WHEN Register by Friday, July 8! The program will launch on Monday, July 11 and finish on or around Monday, August 8.
❓WHY: By the end of the course, you will understand how to create stories that will empower your community to act together, and earn a certification of completion.
Want to learn more? Visit https://boostcommunity.org/news/247945