TechNet-21 - Forum
This forum provides a place for members to ask questions, share experiences, coordinate activities, and discuss recent developments in immunization.
Featured Posts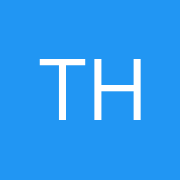 Last updated was 1 week ago
Dear all, Did you know that there is a dedicated subsite on Immunization Supply Chain (iSC) strengthening on TechNet-21? In 2014, the Gavi Alliance partners developed the Gavi Immunization Supply Chains (iSC) Strategy around strengthening country immunization  supply chains, focusing on five fundamentals: Data for Management; System Design; Leadership; Cold Chain Equipment; and Continuous Improvement Plans.  The iSC subsite houses information, tools, and resources that can help country governm...

Last updated was 2 weeks ago
The WHO Immunization Monitoring Academy is a learning and capacity-building initiative. The Academy is open to all immunization professionals with an interest in the use, collection, and improvement of immunization data. Starting in Fall 2018, the Academy will offer a WHO Scholar certificate programme to support competency development in national and sub-national staff. The Academy will offer:  Level 1 certificate course in developing a Data Improvement Plan (DIP) in both English and French....

Last updated was 1 year ago
Poor decision making due to "poor data quality", meaning data that are ill-fit for the decisions that need to be made, is one of the biggest challenges we confront in our efforts to improve the health and well-being of women and children around the world. Globally, many (though not all) leaders now recognize that poor decision making and poor data quality threaten to stall the progress made over the past 20-25 years. We recognize the problem and have talked at length about it, but now we must ta...