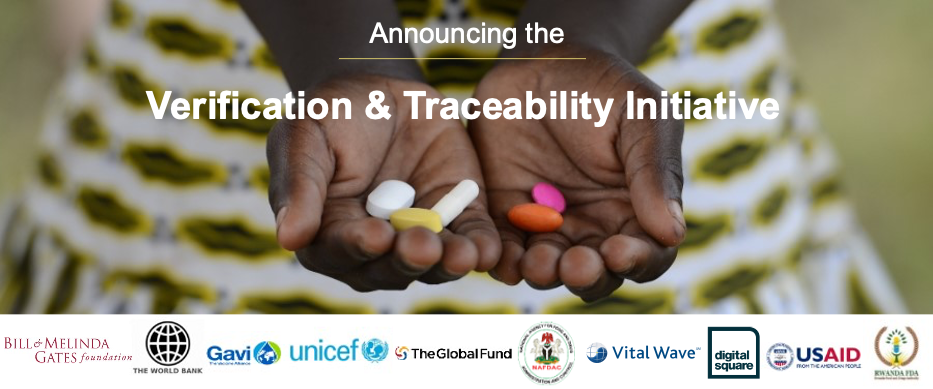 The Verification and Traceability Initiative is a partnership led by BMGF, GAVI, UNICEF, USAID, the Global Fund, and the World Bank that seeks to provide access to trusted health product data and tools and resources for verification and traceability, through the establishment of a global repository of trusted health product information. By doing so, it aims to accelerate country efforts to build health product verification and traceability capabilities.
This global repository, built on the GS1 supply chain standard, will verify the authenticity of health product information, enabling lower and middle-income countries (LMICs) to manage the risk of falsified health products and diversion in their national supply chains, while setting the foundation for the establishment of national traceability and supply chain visibility systems in the long term.
Supported by global donors, implementing partners, and an increasing number of representatives from country regulatory authorities and supply chain partners, this Initiative importantly also provides a forum to coordinate funding, activity, and data sharing between country partners and global actors (such as vaccine and other manufacturers).
We welcome engagement and collaboration from professionals within the TechNet community. If you'd like to get involved, share your experiences, ask questions or learn more, please visit our page. You can also contact the Initiative's Program Management Unit on [email protected] or reach out to a representative of your local development partner organization at USAID, UNICEF, the Global Fund, the World Bank, or GAVI.
There are no replies made for this post yet.