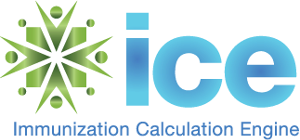 On March 7, 2019, HLN released a new version (v1.16.1) of the Immunization Calculation Engine (ICE). ICE is a state-of-the-art open-source software system that provides clinical decision support for immunizations for use in Immunization Information Systems (IIS), Electronic Health Record (EHR) and Personal Health Record (PHR) Systems.
This version includes:
HLN recently demonstrated ICE integrated into two EHRs at the HIMSS19 Interoperability Showcase starting in February in Orlando, FL.
The full software release is available for download at https://cdsframework.atlassian.net/wiki/display/ICE/Downloads. A revised ICE Implementation Guide is also available.
See the feature article about ICE in Open Health News.