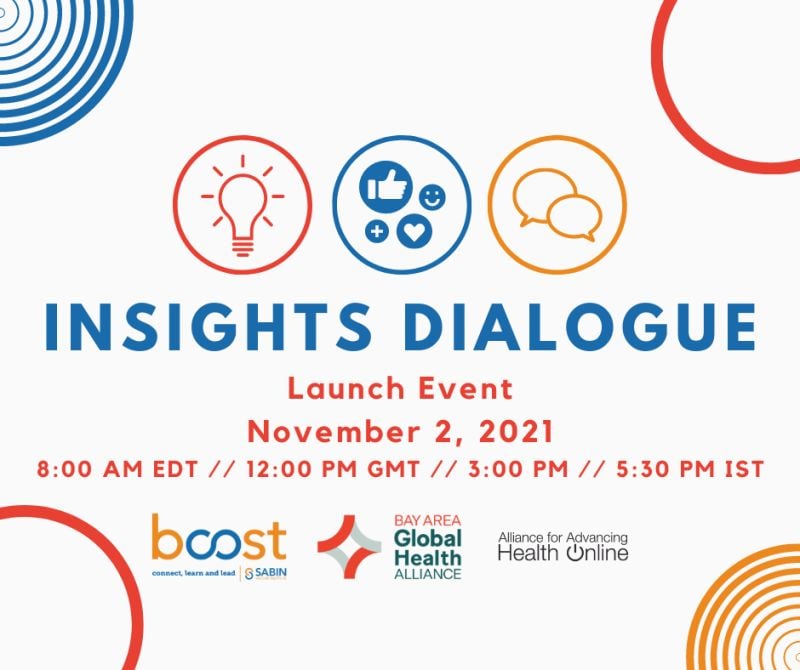 On behalf of Sabin Vaccine Institute's Boost Community, the Bay Area Global Health Alliance and the Alliance for Advancing Health Online, we invite you to join us for the official launch of our Insights Dialogue platform, which is focused on sharing the evidence and how-tos to vaccine program implementers, public health communicators, behavior change scientists and other stakeholders.

During this live engagement, you will learn about the new Insights platform and hear from a panel of experts who will discuss two of the case studies featured on the Insights Dialogue platform. These case studies highlight Facebook and UNICEF's collaborative work in Brazil and Indonesia to support behavior change at a community level.
Speakers:

- Amanda Dwiarsianti, UNICEF Communications Officer
- Sarah Francis, Upswell Founding Partner, Campaigns & Impact
- Nelson Leoni, Decode Chief Strategy Officer UNICEF Manager (Former)
- Nqobizitha Ndlovu, Adaptive Change Advisors, Regional Director Moderator

The Insights Dialogue platform will officially go live on November 2, following the launch event.
There are no replies made for this post yet.